NikkoIA's three co-founders demonstrate significant and complementary professional background acquired in the imaging and semiconductor sectors, and a deep understanding of the company target markets.
Their complementary competencies include management, marketing, development and production, sales and support.
Alain JUTANT . President & CEO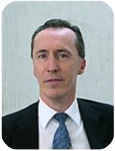 Alain Jutant is an experienced CEO. He managed several activities and product lines before creating and managing a French subsidiary of an international corporation.
He has 25 years of experience in visible and infrared image sensors and systems and in thin film semiconductor technologies.
Alain Jutant graduated from Ecole Centrale de Lyon.
View Alain Jutant's CV on LinkedIn
David RICHARD . VP Marketing & Sales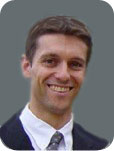 David Richard has more than fifteen years of experience in Marketing and Business Development for high-tech products, which he gathered in big industrial corporations and innovative small companies.
He has a strong marketing background, from strategic to operational marketing, sales channels setup and customer contracts negotiation. His professional experiences provides him with a good knowledge of NikkoIA's targeted applications and market players.
David Richard graduated from INP Grenoble with a microelectronics degree. He received an Entrepreneurship M.B.A at Grenoble Ecole de Management.
View David Richard's CV on LinkedIn
Hugues LEBRUN . VP Engineering & Manufacturing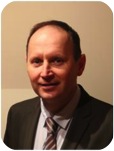 Hugues Lebrun contributed to the development of TFT display technologies since 1987. He is recognized as an expert of display technologies, and co-author of numerous patents and publications in optoelectronics, large area microelectronics and TFT backplanes.
He was member of the board at Thales Avionics LCD where he has been responsible for product engineering, test, production before managing the business unit development strategy.
Hugues Lebrun graduated from INP Grenoble with a physics degree. He is also Ph.D in microelectronics from Grenoble Université Joseph Fourier (UJF).